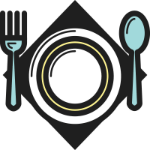 Recipes
Wondering what amazing things you can do with Maisie Jane's Almonds in your kitchen? We have some great ideas for you and would love to hear yours, too!
Roasted Almond Garlic Spread
Ingredients:
16 cloves garlic, peeled
3 T. olive oil
8 ounces cream cheese, room temperature
¼ Cup sour cream
2 tsp. Dijon mustard
1 tsp. Worchestershire sauce
2T. chopped fresh parsley or Basil
1 tsp. dried rosemary leaves, crushed
2 shallots, chopped3 T. whipping cream
¼ tsp. hot sauce
Instructions:
Put garlic in shallow baking dish and add olive oil. Bake at 275 degrees for 30 minutes. Cool the garlic in the oil for ½ hour, then puree garlic and oil in blender. To the garlic puree, add the cream cheese, sour cream, mustard and Worchestershire; blend well. Add the almonds, parley or basil, rosemary shallots,whipping cream and hot sauce; blend again. Transfer the spread to a glass bowl, chill for several hours.Serve with thinly sliced fresh or toasted bread. Also great to use as a veggie dip.
Yield: 2 cups
Enjoy this "nutty" recipe from the kitchen of Maisie Jane in Chico, California.