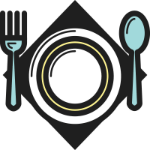 Recipes
Wondering what amazing things you can do with Maisie Jane's Almonds in your kitchen? We have some great ideas for you and would love to hear yours, too!
Isidro & Maisie Jane's Brie Cheese
Ingredients:
1 small round of Brie cheese
6-8 cloves garlic-chopped
About 3 T. Olive Oil
¼ C. dried cranberries
1 baguette loaf of bread-sliced
Instructions:
Set Oven for 375 degrees. Put garlic, Olive Oil, & dried Cranberries over the top and surrounding the round of Brie.Put in oven and cook until the Brie looks melted and soft inside. Don't overcook; otherwise you will burn the garlic and dried cranberries!Sprinkle the Maisie Jane's Organic Sliced almonds on top and serve immediately with bread. Enjoy!
Enjoy this "nutty" recipe from the kitchen of Maisie Jane in Chico, California.