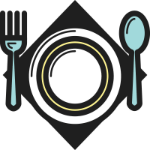 Recipes
Wondering what amazing things you can do with Maisie Jane's Almonds in your kitchen? We have some great ideas for you and would love to hear yours, too!
Aunt Bobby's Almond Chocolate Bars
Ingredients
1 Cup Butter
1 Cup Brown Sugar
1 tsp. Almond Extract
1-2 T. instant coffee
1 pkg. Chocolate chips
2 ¼ C. flour
½ tsp. Baking powder
¼ tsp. Salt
¾ - 1 Cup Organic Natural Sliced Almond Delights
Glaze:
1 T. butter
¾ Cup sifted powdered sugar
1/8 tsp. Almond extract
1-2 T. milk
Instructions:
Cream butter with sugar. Add almond extract, then the instant coffee. Mix separately the flour, baking powder and salt. Add dry mixture slowly to 'wet' ingredients. Last, mix in chocolate chips and almonds. Spread on a rectangular baking dish. Bake at 350 degrees for 20-25 minutes. While the bars are baking make the glaze. First melt the butter. Then mix in the powdered sugar, almond extract, and last the milk. Frost the bars while they are still warm. Enjoy!
Enjoy this "nutty" recipe from the kitchen of Maisie Jane in Chico, California.