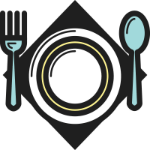 Recipes
Wondering what amazing things you can do with Maisie Jane's Almonds in your kitchen? We have some great ideas for you and would love to hear yours, too!
In the Kitchen with Almond Delights
Here are some simple ways to use the various Almond Products to tickle your taste buds. Just click on the header to purchase the product and get cooking!
Top off your stuffed baked potatoes
Coat your Chicken breasts or Fish fillets, then bake or fry
Great as a salad topper for a healthy alternative to croutons
Top off your favorite casseroles 
Toss on your stir fried veggies, meats, or fish
Wonderful in your favorite Chinese Chicken salad recipe
Great as a topper for Rice dishes
Add to your trail mixes
Add to your baked winter squashes with butter and brown sugar
Top off your favorite yogurt
Stir in your oatmeal
Add some crunch to your fruit salads
Yummy as an ice cream or sundae topper
Add to your French toast and pancake mixtures
Add to Green salads with fruit such as fresh strawberries, mandarin oranges, with a herb vinaigrette dressing
Add a layer on top of your brownie mixture before baking for an elegant presentation
Use as a garnish on any baked goods: cookies, scones, muffins, and cakes.
Tasty on top of bread pudding
Enjoy this "nutty" recipe from the kitchen of Maisie Jane in Chico, California.