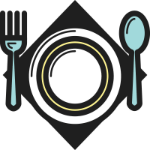 Recipes
Wondering what amazing things you can do with Maisie Jane's Almonds in your kitchen? We have some great ideas for you and would love to hear yours, too!
Chocolate Amaretto Torte
Ingredients:
Chocolate Base:
½ Cup Crisco shortening
3 ounces sweetened chocolate squares
1 1/3 Cup granulated sugar
1 tsp. vanilla
3 eggs
2/3 Cup all-purpose flour
½ tsp. baking powder
½ tsp. salt
Filling:
8 ounces cream cheese; softened
½ Cup powdered sugar
½ Cup amaretto liqueur
2 Cups whipping cream
Instructions:
Chocolate Base: Melt Crisco shortening and chocolate in saucepan on low heat, stirring until smoothly blended. Remove from heat and add sugar, vanilla and eggs. Beat well. Combine flour, baking powder, salt and almonds. Add to chocolate mixture, stirring until well blended. Spread in greased 9X9 inch spring form pan. Bake at350 degrees F for 20-25 minutes. Don't over bake. Cool completely.
Filling: Beat cream cheese and powdered sugar in small bowl at medium speed of electric mixer until light and fluffy. Gradually add liqueur, beating until smooth. Whip cream to soft peaks. Reserve some for garnish, if desired. Fold remaining cream into cheese mixture. Spread over cooled base. Chill.
Garnish with almonds and/or reserved whipped cream before serving.
Hint: Chill torte overnight to allow the alcohol to mellow out in tasted in the cream topping.
Serves 10
Enjoy this "nutty" recipe from the kitchen of Maisie Jane in Chico, California.